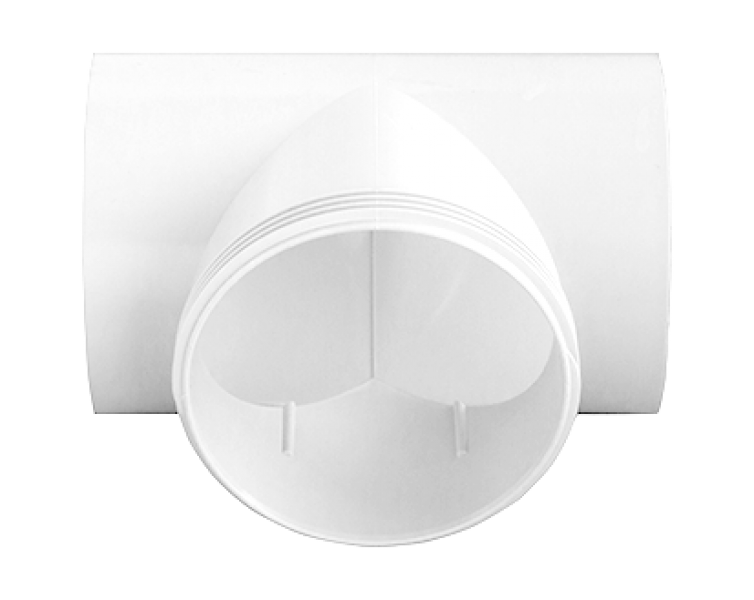 Stormfit PVC-U Stormwater Plain Junction Solvent Cement Joint F&F&F
Code:
704
Stormwater fitting used for connecting a branch pipeline into a main pipeline, with the added feature of some socket ends with external threads, to accept 736C caps and thereby to convert those ends into sealable access points.
Code 704.90.88 is threaded on the branch socket
Code 704.90.45, 104.100.88 and 704.150.45 are threaded on one main way socket
Code 104.100.45 and 704.150.90 are threaded on one main way socket and the branch socket
Made from quality PVC-U
Connects using Solvent Cement
ENQUIRE NOW
Flow capacity
Extremely smooth bores, precision joints, and lack of internal projections encourage flow capacity over the total life of the
system.

Flammability
PVC-U does not support combustion.

Non-conductivity
PVC-U is a non-conductor of electricity, and is therefore not subject to galvanic or electrolytic action.