1938
INDUSTRIAL PLASTICS LTD (I.P.L) - founded by Otto Menzel in Adelaide, South Australia. Menzel wanted a trade name and his son Bill suggested adding an 'EX' at the end. Iplex Plastics was formed
1948
NOVOPLAST LTD FOUNDED - by Mr D. A. (Andrew) Lenart, in Porirua, New Zealand, commences operations manufacturing Fiberglass sheets.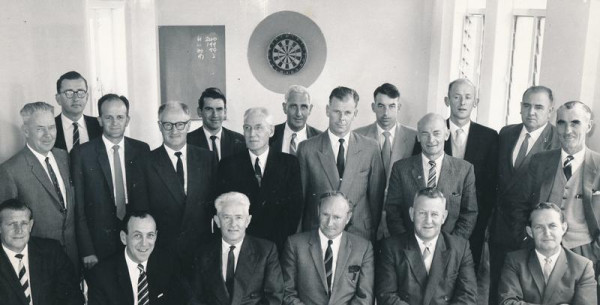 1961
WINSTONE LTD ACQUIRES NOVOPLAST - Winstone Ltd in New Zealand, enter the plastics business by acquiring 50% interest in Novoplast Ltd. Expand range of extruded PVC products in Porirua.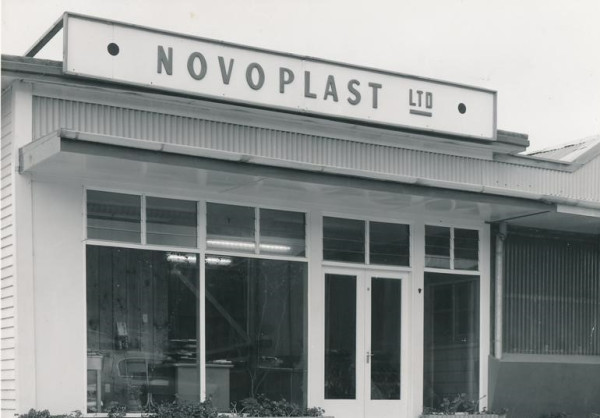 1962
Iplex Plastics in Australia pioneer the introduction of extruded plastic pipes into the Australian market.
1965
NOVOPLAST NZ LTD BECOMES A WHOLLY OWNED SUBSIDIARY OF WINSTONE LTD - Novaflo PVC- U corrugated land drainage pipe in production.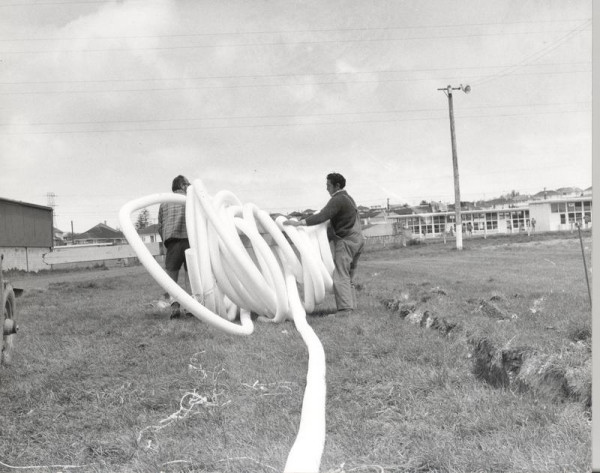 1966
PRODUCTION OF NOVADRAIN PVC-U - Novoplast Ltd begins production of Novadain PVC- U rainwater systems, and Novapipe brand, PVC-U pressure pipes, in 15mm to 100mm sizes, using Solvent Cement joints. Pipe uses carbon black additives and is dark grey colour.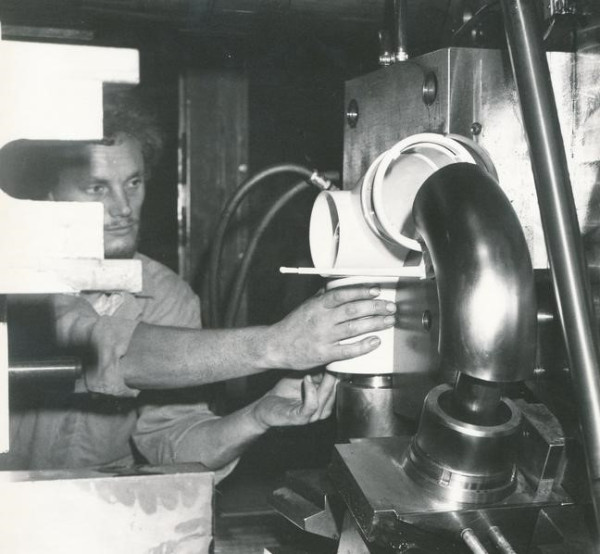 1975
NOVOPLAST BECOMES WINSTONE PLASTICS LTD - the PVC manufacturing operation is moved to a new purpose-designed 8000 m2 factory at 67 Malden St, Palmerston North. (Construction starts 1974) Employs 135 people.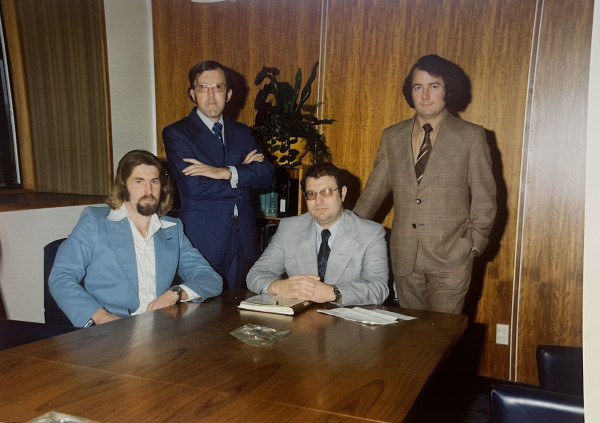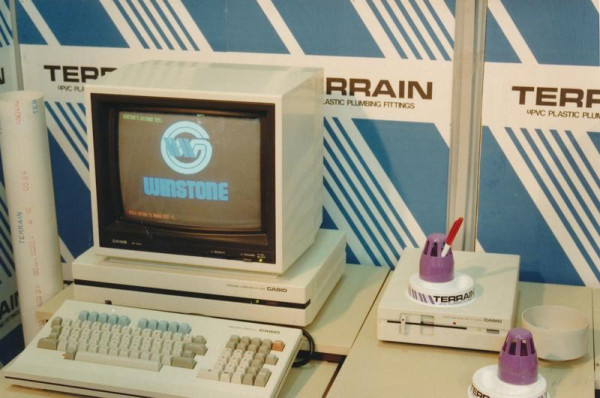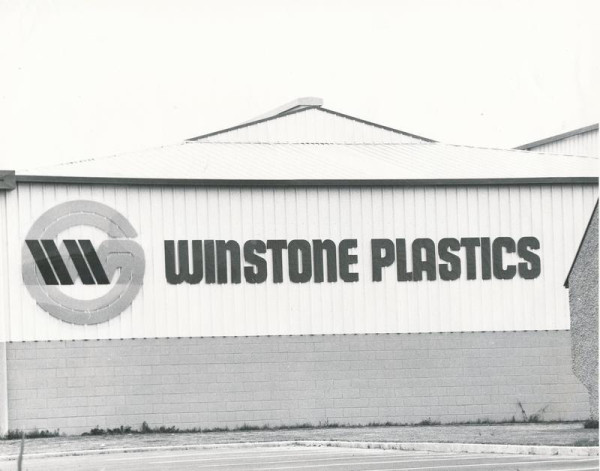 1976
PALMERSTON NORTH FACTORY OPENING – Winstone Plastics, Palmerston North Malden St Factory, formally opened by PM Robert Muldoon. PVC-U pressure pipe now produced in the 15mm to 190mm size range.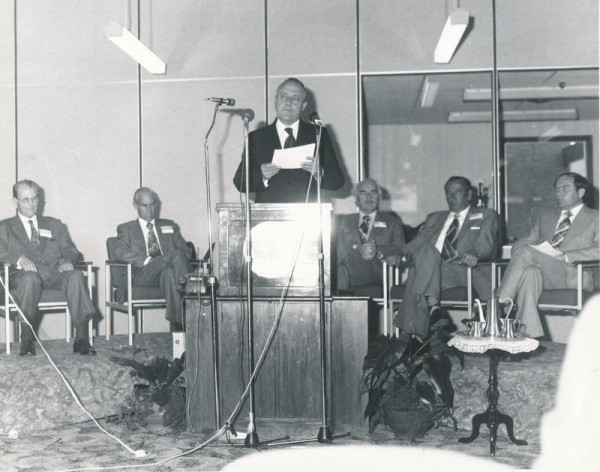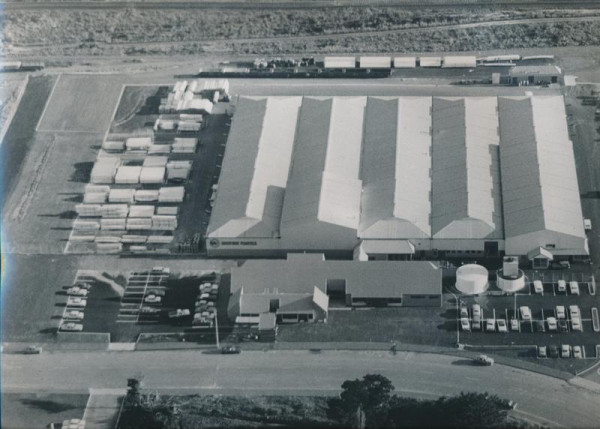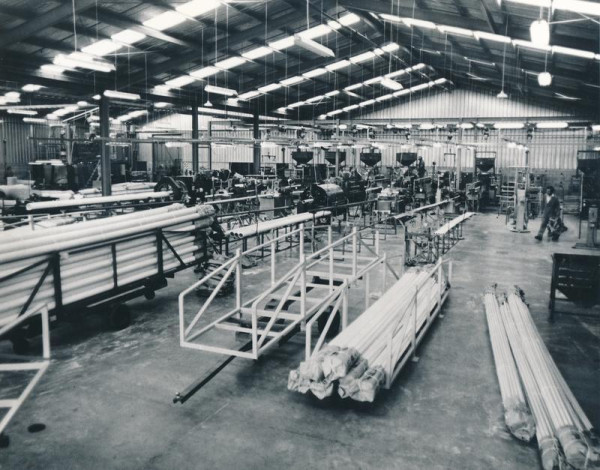 1979
IPLEX EXPORTS PIPELINES TO PNG - Winstone Plastics Ltd wins huge export order, against international competition, for 165 Kilometres of PVC-U pressure pipe. Papua New Guinea to reticulate the towns of Lae, Wewak, Madang and Mt Hagen.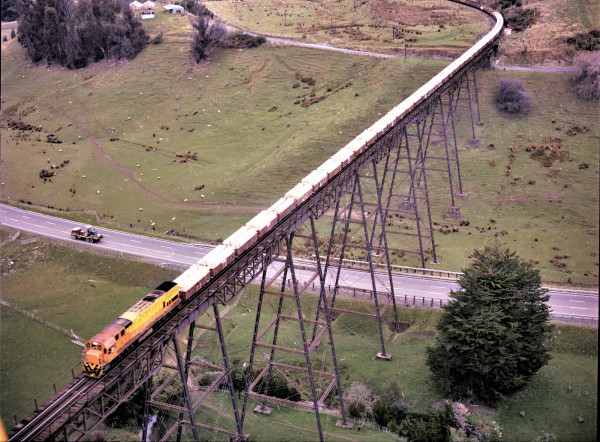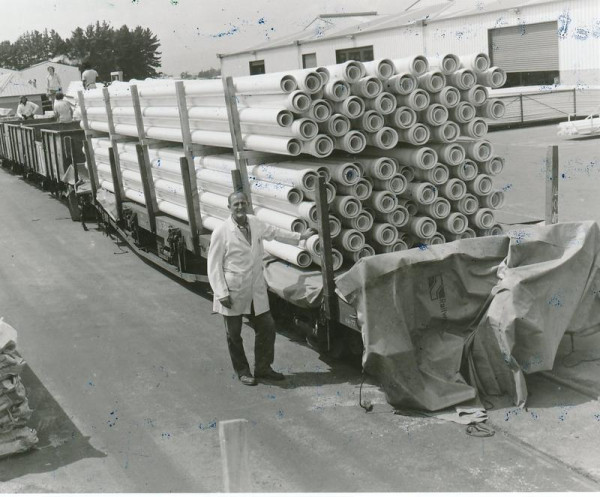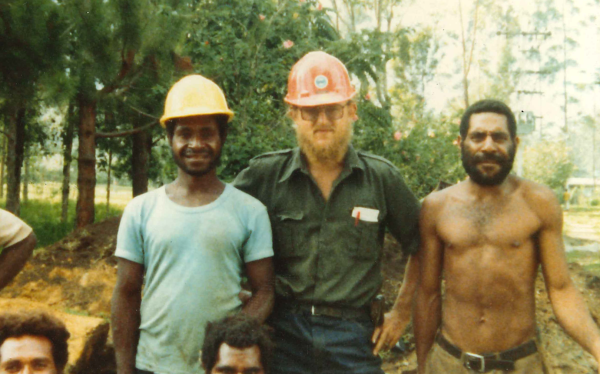 1981
CHRISTCHURCH FACTORY OPENING - Winstone Plastics establishes extrusion factory in Christchurch, initially at Halswell Junction Rd (later moved to 62 Waterloo Rd) Hornby, to produce PVC-U pressure pipe for the South Island market.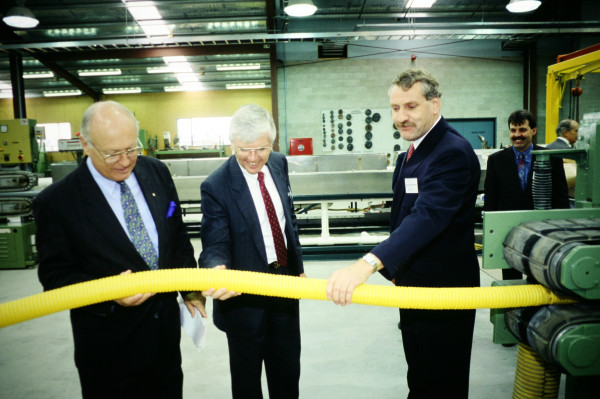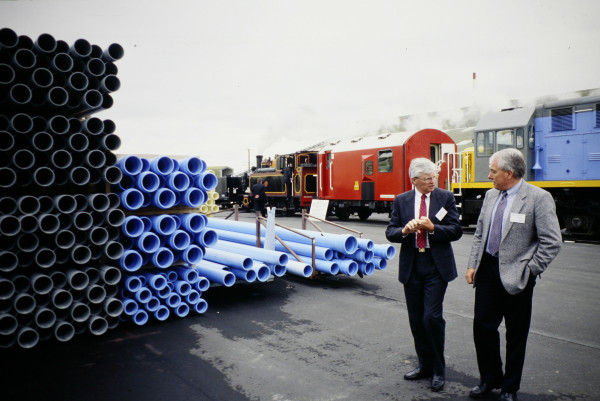 1988
WINSTONE PLASTICS ACQUIRED BY FLETCHER CHALLENGE - Brierley Investments Ltd acquire the Winstone group and Winstone Plastics is acquired by Fletcher Challenge.
1988
Introduction of the Rainbow PVC-U Rainwater System, Using RRJ fittings.
1989
WINSTONE PLASTICS ACQUIRED FROM FLETCHER CHALLENGE - by James Hardie Building Products and renamed Hardie Iplex Pipelines.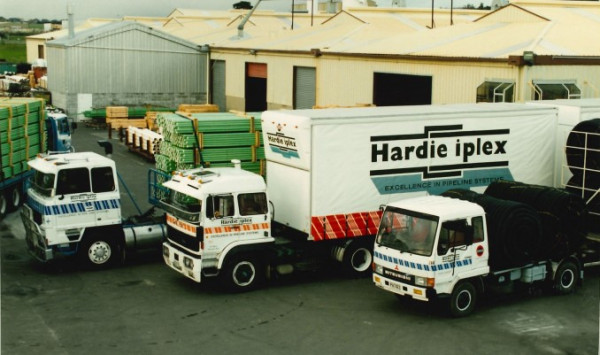 2007
IPLEX RESTRAIN - drillable PVC gravity sewer pipe system invented and patented by Iplex engineers F.W O'Callaghan and I.B McNaught, in DN 100 to DN 300 diameters, and introduced to the market for trenchless installation of gravity sewer.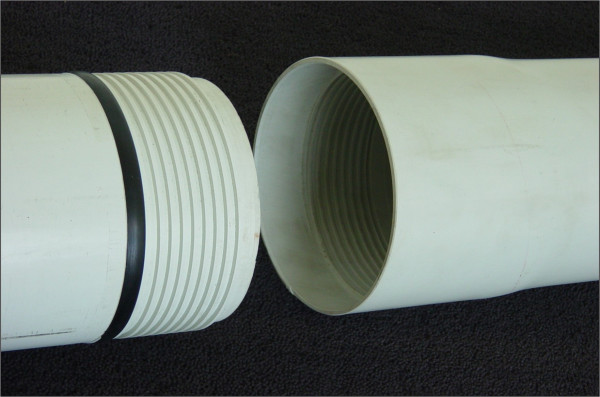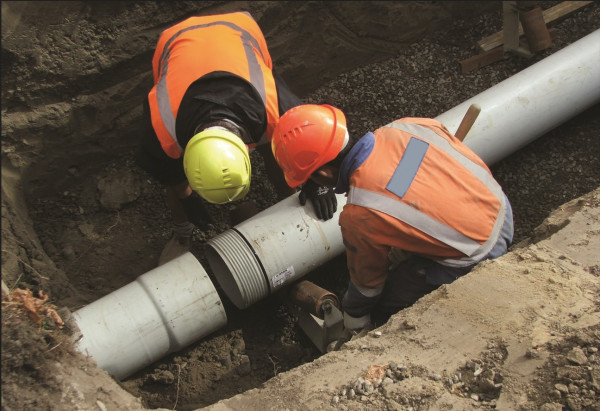 2007
IPLEX APOLLO PVC-O pressure pipe introduced to the NZ market, manufactured in Palmerston North, licensed from Wavin Netherlands. Apollo PVC-O achieves widespread council approval in New Zealand.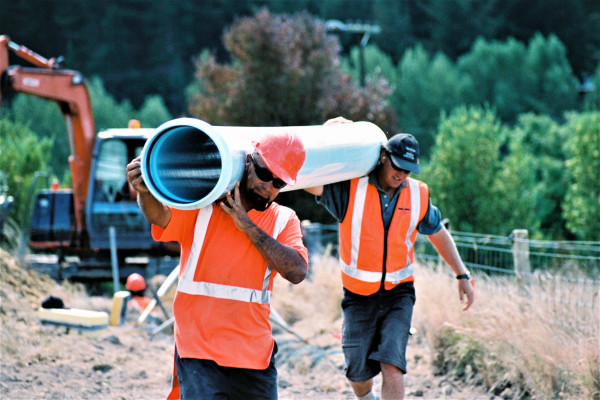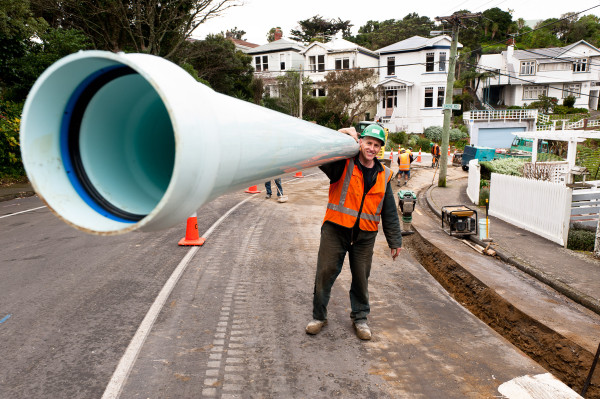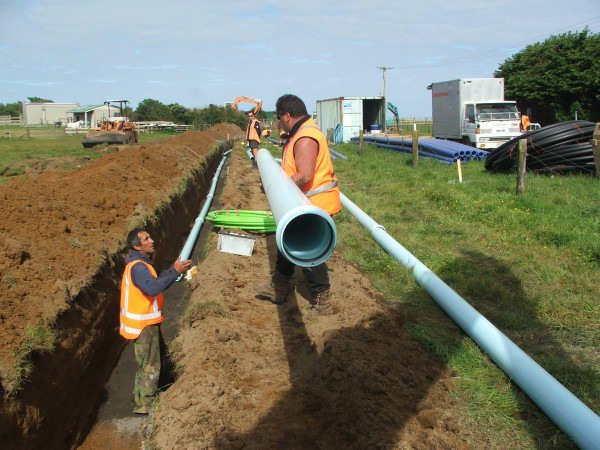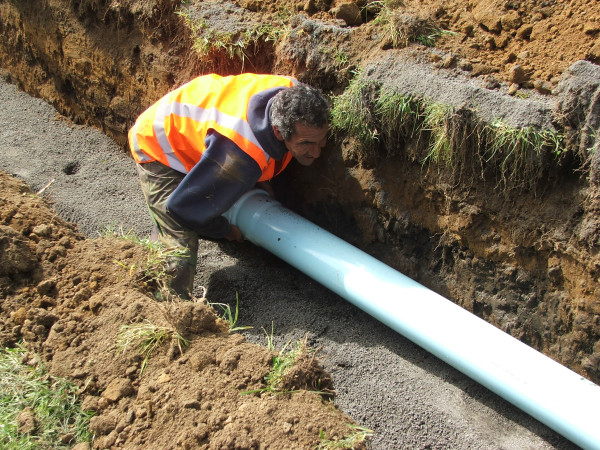 2019
ASHBURTON MOBILE PLANT OPENS - Iplex Pipelines opens new mobile extrusion PE pipe plant in Ashburton, manufacturing up to DN 710 PE 100 pipe for the South Island market.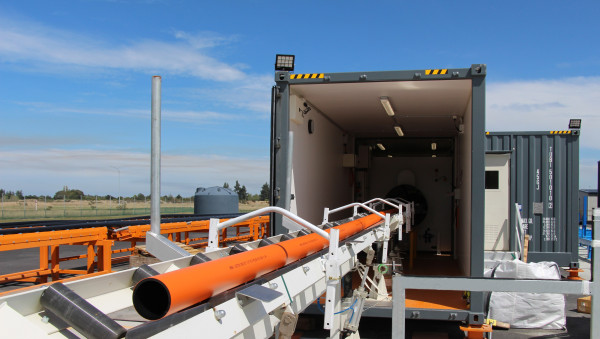 2021
IPLEX BRANDED TRUCKS - Iplex introduces new branded Linehaul trucks with MOVE Freight.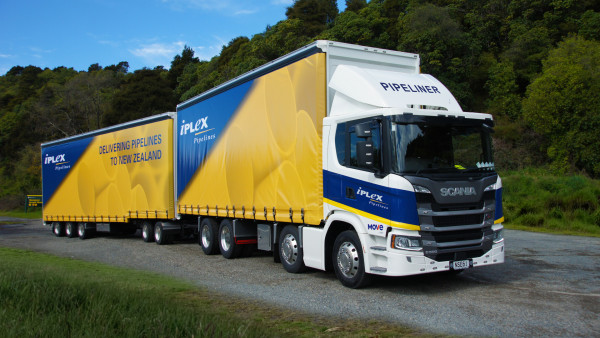 2022
IPLEX RAINWATER LAUNCH - Iplex introduces its latest innovation - Rainwater Systems, featuring unique fitting range with rubber ring joint design. Rainwater Systems is available in two profiles - Iplex Polyflow and Iplex Square.