Case Study- Tutukaka Iplex Polyflow™
Case Studies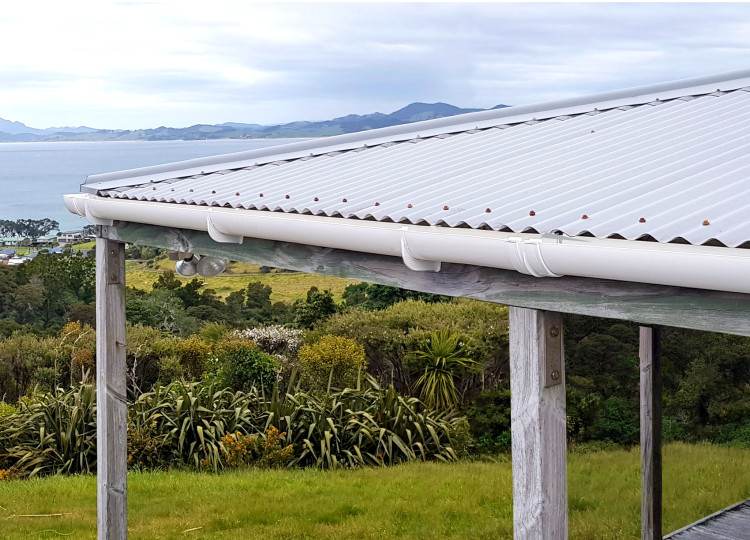 The Property
This stunning holiday home is located on the picturesque Tutukaka Coast just north of Whangarei. Situated on the top of a ridge it has 360deg views looking out to the ocean in all directions.
The Challenge
The main buildings have now seen 20 years of service in the coastal (salty air) marine environment. This can take its toll especially on many metallic surfaces that are not easily washed by water or exposed to natural rainfall. In this situation it was the steel fascia brackets that had rusted beyond their practical use.
The Architecture
The owners chose the new Iplex Rainwater System made from corrosion resistant PVC-U for their replacement spouting. The Iplex Polyfow™ deep round profile gives extra volume while providing a simple soft shape and colour that compliments the architecture of this building.
The Benefits
The owners decided to undertake the replacement themselves and quickly found the rubber ring joint and fascia brackets spaced at 1.0m centres made this an easy method of installation. Additional benefits are that the external brackets provide an obstruction free easy cleaning for any leaf build-up that may occur. And of course, if any section gets damaged, it is an easy process to simply pop it out and install a new piece.
Case Study - Tutukaka Iplex Polyflow