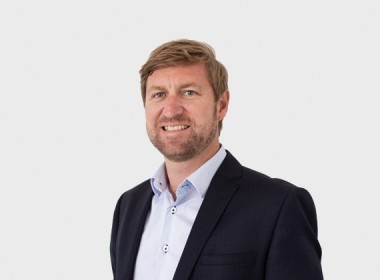 Jeremy Silcock
General Manager
Jeremy, Iplex General Manager, brings a wealth of industry knowledge and expertise gathered both in New Zealand and internationally to Iplex.

Jeremy joined Iplex in 2018 and has been a part of Fletcher Building for over 8 years, starting off as the Area Partner for PlaceMakers, before spending the last 4 ½ years with Firth as the Head of Certified North Island. He works hard to understand our customers' goals and needs and strives to ensure Iplex continue to provide support with great products, technical expertise and desire to go further for our customers.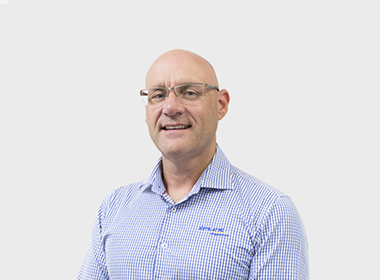 Mike Arthur
National Sales Manager
Mike leads a team intent on providing industry leading advice, products and service. This focus drives Iplex's pledge to provide smarter pipeline solutions.

Mike joined Iplex in 2016 after a 30-year sales career spanning construction, energy and industrial sectors. He is an advocate for customer insight, partnerships and for developing innovative pipeline solutions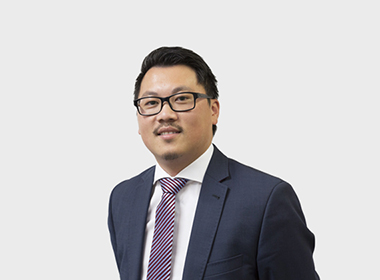 Long Huynh
Commercial Manager
As Commercial Manager, Long brings strong financial acumen to Iplex. Long's 10+ years in finance for treasury, tax and corporate commercial management enables a clear focus on creating value for our products, customers and operations.

A Chartered Accountant, Long's reputation for meticulous detail and insightful analysis continues to bring value to our customers.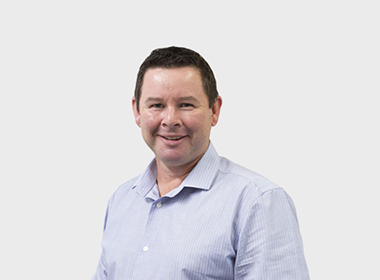 Phillip Deakin
Supply Chain Manager
Phillip's experience in the plastics pipeline business spans 25+ years and includes the Information Technology, Customer Services and Procurement sectors.

The breadth of his operational skills underscores his role as the Supply Chain Manager for Iplex. For the past seven years he has focused on all aspects of the supply chain, including procurement, manufacturing planning, stock management and distribution. Phillip is proud to work with a dedicated team that strives to provide quality products and service for our customers.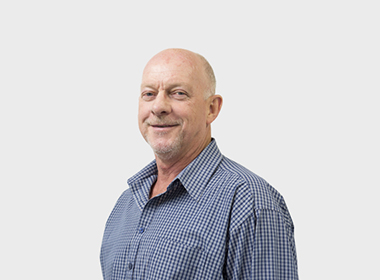 Vaughn Bedser
Manufacturing Manager
Vaughn's 28 years of experience in manufacturing and pipe extrusion is underscored by his BSc and MBA degrees.

Prior to his decision to move with his family from South Africa to NZ, Vaughn was managing two plastics manufacturing facilities in Johannesburg and Durban. The National Manufacturing Manager role here at Iplex was a natural fit for him. He has spent the last three years improving Iplex's manufacturing efficiency and capability.

Emma Waters
Human Resources Manager
A BSc (Psychology) graduate, Emma's role as HR Manager for Iplex stands on 15+ years working in human resources across fast-moving consumer goods, manufacturing and local government sectors. She understands people are truly at the heart of Iplex's success.

Currently, she is involved in the Plastics Sector Advisory group, providing feedback and industry context into industry training qualifications offered by Competenz.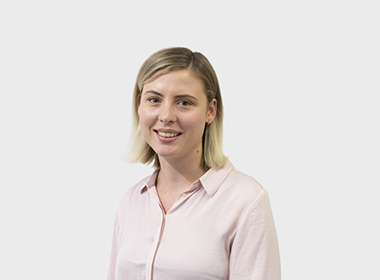 Che-Louise Ward
EHS Manager
Che-Louise brings 7+ years of experience in workplace Health and Safety (H&S) across a range of industries to her role in Iplex, she is a graduate member of the New Zealand Institute of Safety Management (NZISM).

Enabling teams to make sound and informed decisions is how Che-Louise measures her success in raising H&S awareness for workers. Building on her Diploma in Occupational H&S, Che-Louise is studying towards a Bachelor of Applied Management.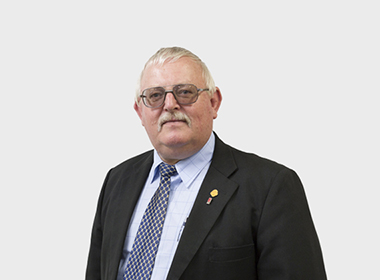 Frank O'Callaghan
National Technical Manager
Frank is the National Technical Manager of Iplex Pipelines (NZ) Ltd. His 40 years in manufacturing, development, design, specification and construction of infrastructure plastic pipelines informs his role.

Frank's particular expertise in trenchless applications, seismic performance of pipelines, watermain and wastewater, irrigation, mining, sustainable pipe technology and hands-on onsite contractor technical support training means he is constantly supporting client projects. He sits on a number of Australasian technical committees.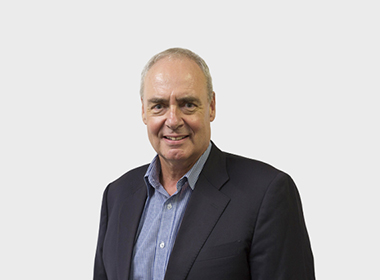 Henk Sijnja
Group Export Manager
Henk brings 25 years of technical experience in the pipeline business. The last 17 years have been focused on export sales for both Iplex New Zealand and Iplex Australia.

With Iplex's diverse range of quality pipe and fittings, our company has the ability to offer a comprehensive package for export to the Pacific, Asia and Middle East. The most exciting aspect of Henk's role is seeing lives improve with our installed pipes bringing piped potable water into, or removing waste water from, communities in need.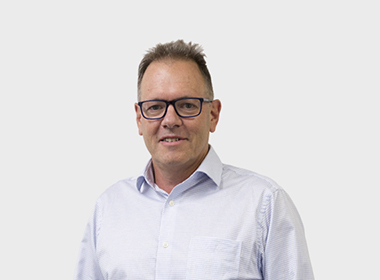 Andrew Hofer
National Civil Manager
Andrew brings 20+ years' sales management experience to the National Civil Manager role at Iplex. His career encompasses building and civil products (CSR, Humes, Iplex), electrical reticulation (Modempak), and industrial automation products (Honeywell).

Andrew's Market Development and Regional Sales Management roles have helped develop key product innovations and customer partnering, which he will continue to grow in his current role.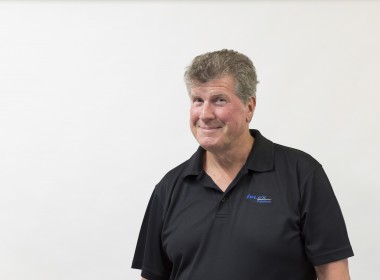 Rory Learmonth
National Rural Manager
Rory has been in the plastic pipeline business for 35 years, the last 20 years focussing on developing rural pipeline solutions.

His reputation for customer focus means he is always looking for value-add solutions and product differentiation to help customers manage successful projects. He's proud to be part of a company that drives New Zealand's competitive advantage in the global agricultural sector, through Iplex's water management solutions and products.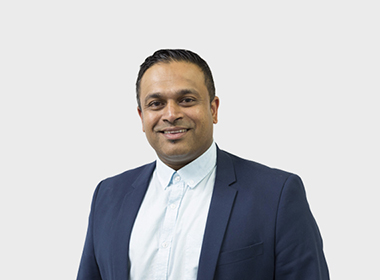 Shameel Rauf
National Plumbing and Electrical & Telecommunications Manager
Shameel has 12+ years' management experience in the energy, commercial, utility and industrial sectors. Since taking on the National Plumbing, Energy and Telecommunications Manager role, he has combined his sales and operational experience with a can-do attitude that places our customers first and inspires his team.

Shameel is excited to be part of the Iplex business, which continuously strives to foster excellent collaboration and showcase industry leadership and best practice through its sustained high performance culture.

Marie-Anne Vinsen
Sales Suppor Manager
Marie-Anne began her journey with Iplex in 2006 as part of the customer service team. Two years into the role she was promoted to Sales Support Manager, where she now oversees her teams duties making sure things are running smoothly for both the team & customers.

Marie-Anne enjoys the day to day challenges that both Iplex and customers bring. Every day is a school day at Iplex pipelines. Working there gives her great joy and satisfaction.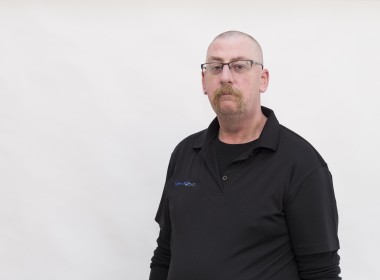 Tom Martin
Sales Support
Tom started with Iplex in October 1984. He has held a wide range of jobs within the company from working in mix room to customer services, purchasing, inventory control and transport before moving back into his current Sales Support.

Tom loves the interaction with our customers and enjoys being part of the Iplex customer service team.

Tom is a sports fanatic so in his spare time you will find him enjoying league, darts & football.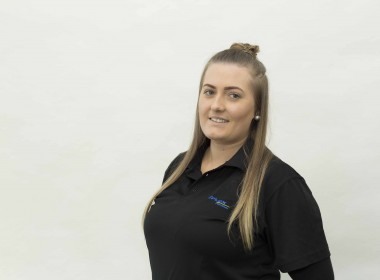 Dany O'Connell
Sales Support
Dany is a key member of the Iplex sales support team responsible for answering customer calls, Data/order entry, transport enquiries and claim credits.

She has been with Iplex for 18 months and in the role has established some amazing work friendships with both people in the business and customers that she liases with on a daily basis.

No two days are the same which makes for an exciting and learning journey. Dany strives to make a difference when it comes to customer service and look forwards to what the future brings with Iplex.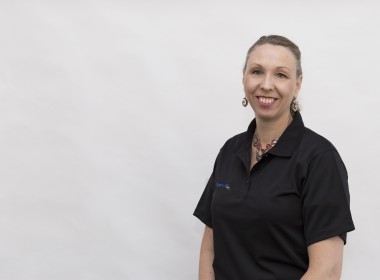 Christine Jansen
Sales Support
Christine joined the Iplex family in 2007 with her key responsibilities including order entry, follow up of both onsite and branch orders, transport and credit enquires, plus following up of backorders.

She absolutely loves dealing with onsite deliveries where she gets to spend time communicating with the farmers and contractors.

Christine is a key member of the sales support team and is looking forward to continuing to engage with our customers and understand how we can continue to support and make a difference for them.