Iplex Brand Hits the Road
General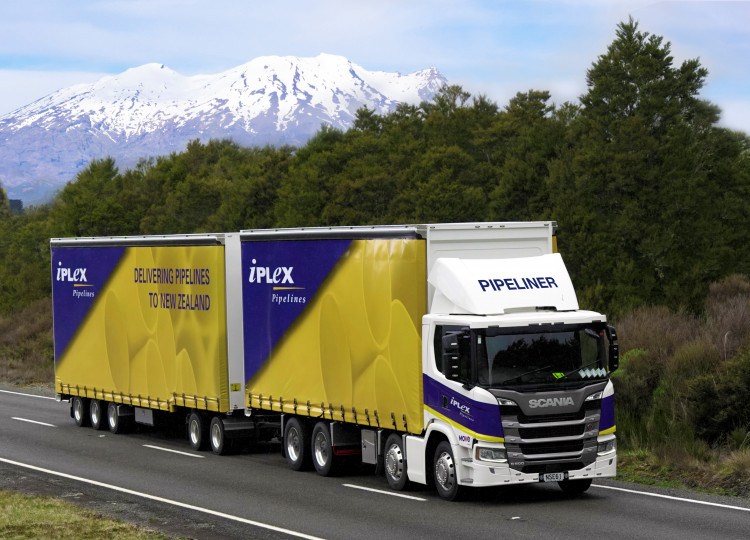 The rubber is hitting the road for Iplex NZ
Iplex officially welcomes two branded, 'Pipeliner' Iplex trucks to the team.
Iplex New Zealand has partnered with MOVe Logistics (the business' long-haul partner) to develop two Iplex branded long-haul trucks – the first time in 30 years since the business' has taken our brand to the road in this way.
Introducing two branded trucks is part of the business' five-year brand strategy of moving Iplex Pipelines NZ to one of the industry's 'best known brands'.
The two 'Pipeliner' trucks started their journey in the North Island's scenic Central Plateau and will run north and south between Palmerston North, Auckland, and Whangarei.
It's important for a manufacturing business like Iplex to have a strong relationship with their logistics company. Supply chain and logistics are a critical part of getting our products to our customers on time and in specification.
We're super proud to have these trucks on the road so keep an eye out for them as you are safely travelling on State Highway 1 and give them a toot!