Innovation - Iplex Restrain
Innovation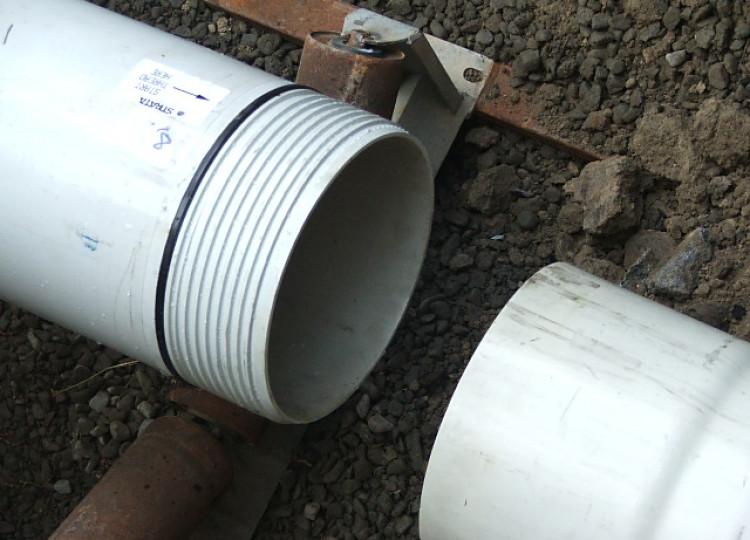 Unique Technology That Saves Digging Up Roads
Overview
The Iplex Restrain™ PVC-U sewer pipe technology has been specifically developed by Iplex NZ for gravity sewer applications in busy urban environments where large scale excavations are just not possible. This system is ideally suited for installation, repair or replacement of underground pipelines.
What Sets Iplex Restrain™ Apart
Iplex Restrain™ is uniquely suited for low-impact installations with minimum disturbance to the existing built environment with only small excavations required at the launch and receival pits.
Iplex Restrain™ is a rubber ring jointed, SN16 PVC-U sewer pipe manufactured to AS/NZS 1260. The product utilises a
threaded spigot and 'low profile' threaded socket, which provides axial end load restraint.
Iplex Restrain™ pipe lengths are able to be customised to suit the installation or project requirements and has bidirectional installation capability; meaning the pipe can be pushed or pulled into place to suit installation methodology.
Iplex Restrain™ is also compatible with both solvent weld and rubber ring jointed DWV PVC-U sewer pipe and fittings
complying with AS/NZS 1260.
Trenchless Applications
Iplex Restrain™ PVC-U sewer pipe systems can be installed by a number of trenchless methods:
• Horizontal Directional Drilling (HDD)
• Pipe Reaming (PR) or Pipe Eating (PR-PE)
• Pipe Bursting Static (PB-ST)
• Pipe Bursting Hydraulic (PB-HY)
• Pipe Bursting Slitting (PB-SL)
• Pilot Tube Micro Tunnelling (PTMT)
• Horizontal Auger Boring (HAB)
• Slip Lining (SL)