Sustainability - Milk Bottles to Pipes
Sustainability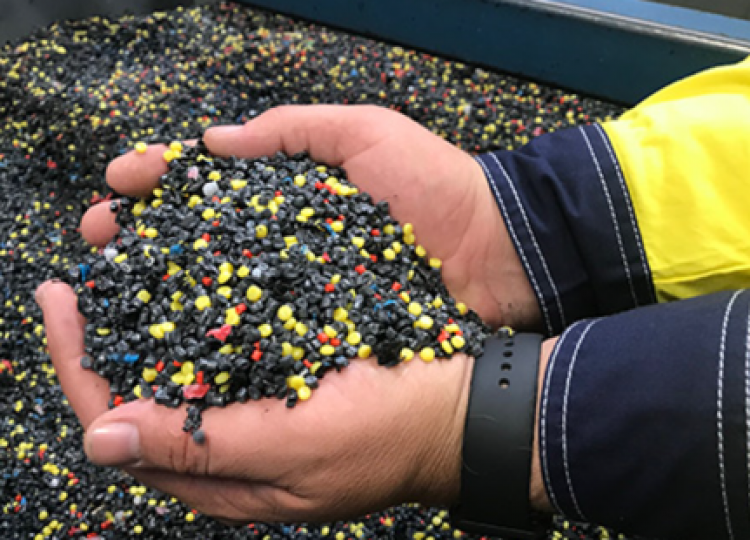 From the Farm Gate and Back Again
Overview
Iplex Pipelines NZ had been looking for opportunities to integrate recycled material into its manufacturing process. This initiative not only assisted us on our nation's sustainability journey, but it also made very good business sense for Iplex to utilise a material supply that was already available in our own backyard. We reached out to Aotearoa NZ who are a major supplier of post consumer recyclates.
Two NZ Companies
Aotearoa NZ Made recycles polyethylene (PE) milk bottles, bins, cleaning and cosmetic containers and is currently one of the major plastic recyclers and supplier of Post Consumer PE plastic granules in the lower North Island. They are located close to the Iplex manufacturing plant in Palmerston North, so it made sense for the two local companies to work on a plan that would see approx. 25 tonnes of recycled PE material being supplied each month.
Innovation
The Iplex technicians got to work on determining how to carefully combine the right amount of recycled PE without impacting on the pipe quality or performance. This took place at a time when overseas markets began reducing or stopping the import of plastic waste material.
Iplex Product Range
After successful manufacturing trials, the innovative new material blend started to be incorporated into the Iplex range of land drainage and culvert products, including:
• Iplex-Nexusflo™
• Iplex-Nexuscoil™
• Iplex-Nexus Hi-Way™
• Iplex-Nexus Culvert™
• Iplex-Novaflo™
• Iplex-Novacoil™

The Future
Iplex has a zero plastic waste to landfill process at its manufacturing plants and is continuing to explore other ways to incorporate recycled material in its operation. This initiative went on to win an award at the NZI Sustainable Business Network Awards in 2019.