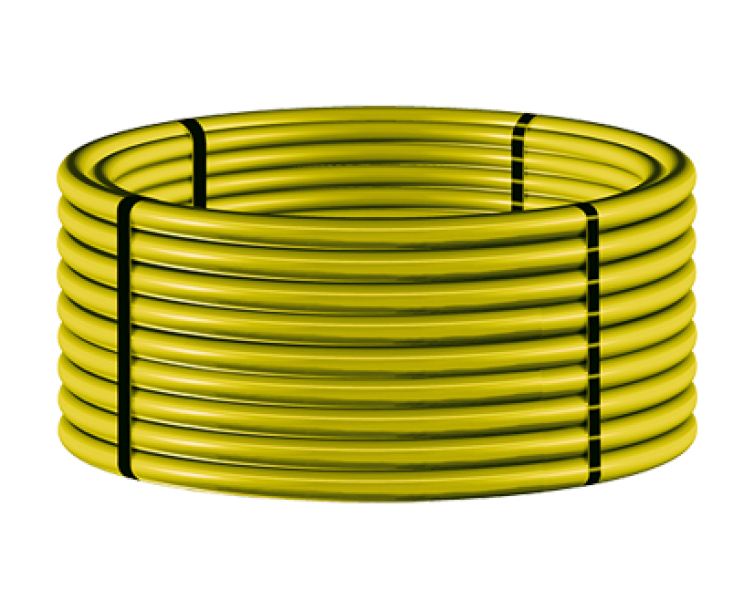 Poligas PE80 (MDPE) Gas Pipe (Metric Dimensions) - Coil
Code:
230 - Coil
Iplex Pipelines offers the Poligas range of Polyethylene gas pipe for natural gas applications in both Imperial (200 Series) and Metric (230 Series) sizes.
All Poligas pipe is PE 80

Coloured yellow for easy identification as Gas pipe

Poligas PE Metric Dimension Gas Pipe is manufactured to AS/NZS 4130 Series 2
ENQUIRE NOW
Corrosion free material
No corrosion in adverse soil conditions.
Easy to install
Easier installation and maintenance procedures over alternative materials.
Impact Resistance
Rugged, flexible, and durable. It has outstanding chemical and environmental stress crack resistance.
Strength and Durability
No deterioration of hydraulic performance over time.
Long Life
Developments in polyethylene pipe continue to improve already outstanding properties and afford the asset owner confidence in long term durability and system life.
Flexibility
Flexible and light weight with a tolerance to ground movement.