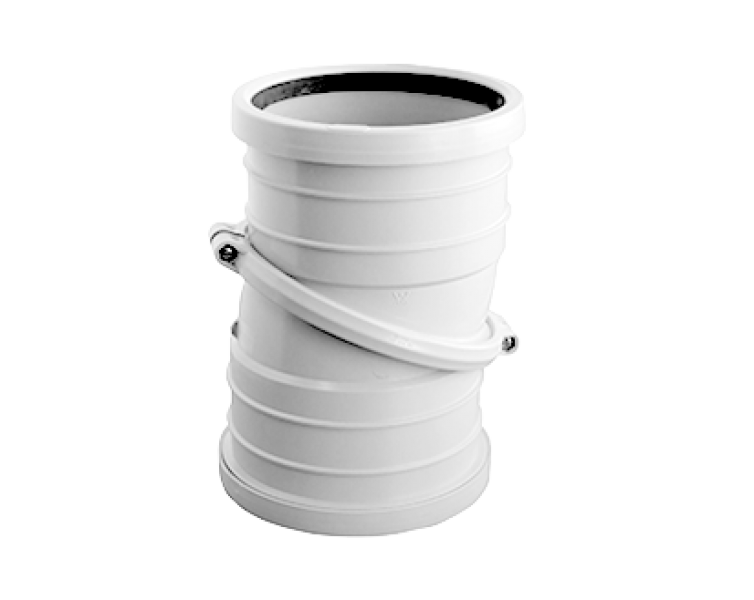 Novadrain PVC-U Adjustable Bend Rubber Ring Joint F&F
Code:
1501.150A
This bend allows angle adjustment between 0 and 45 degrees. The chosen angle is fixed before installation by tightening the screws on the centre locking collar.
Made from quality PVC-U
Complies with AS/NZS 1260
Connects using Rubber Ring Joint
Gravity applications only
Suitable for use with SN16 PVC-U DWV pipe
ENQUIRE NOW
Flow capacity
Extremely smooth bores, precision joints, and lack of internal projections encourage flow capacity over the total life of the
system.
Flammability
PVC-U does not support combustion.