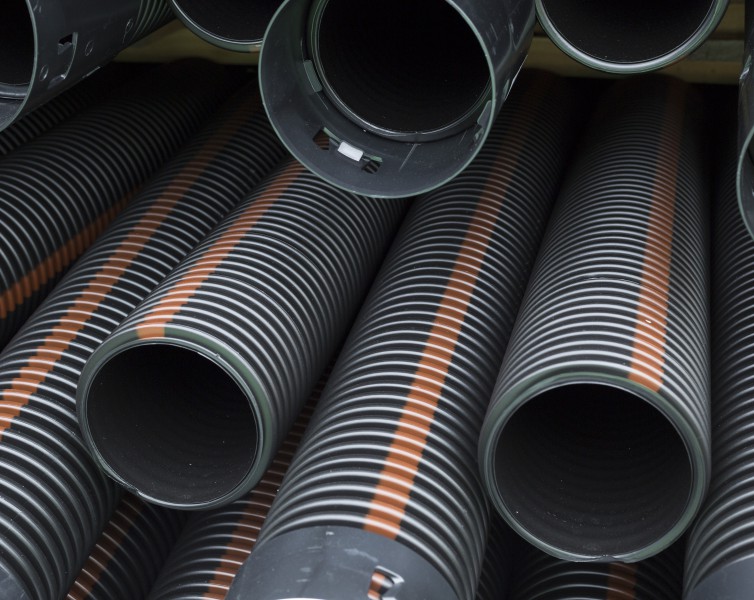 Nexus Culvert Twin Wall Smooth Bore Heavy Duty PE Culvert Pipe
Code:
NEXUSCULVERT
NEXUS™ Culvert is an economic alternative to PVC culvert pipes. The heavy duty polyethylene dual wall construction of NEXUS™ Culvert gives both excellent impact strength and crush resistance, while being extremely light-weight and easy to handle. The smooth internal bore gives good flow performance making NEXUS™ Culvert an ideal choice for culvert pipes around the farm. Other features include:
Smooth bore provides improved flow and reduces chance of blockages
Comes with PVC coupler or pre-formed socket one end
Available in diameters 110mm to 500mm
ENQUIRE NOW
Efficient
NEXUS™ Culvert smooth bores provides good hydraulic performance for efficient water relocation.

Durable Construction
NEXUS™ Culvert's corrugated outer wall gives it excellent load-bearing capability to provide reliable long-term service.

Fittings Compatibility
NEXUS™ Culvert is compatible with a large range of inject moulded and fabricated PVC fittings allowing a greater flexibility of use.

Range
NEXUS™ Culvert is available in six diameters allowing a degree of choice to match the performance requirement.

Long Life
NEXUS™ Culvert is manufactured from polyethylene, a material which is both rust and abrasion resistant to give a long in-ground life.

Economical
NEXUS™ Culvert's light weight, smooth bore polyethylene construction makes it an economical choice to purchase and install compared to traditional heavy culvert pipes.

High Quality
NEXUS™ Culvert is manufactured in New Zealand by Iplex Pipelines using a Quality Management System accredited to AS/NZS ISO 9001:2008.

Easy to Identify
NEXUS™ Culvert is colour coded for easy identification.