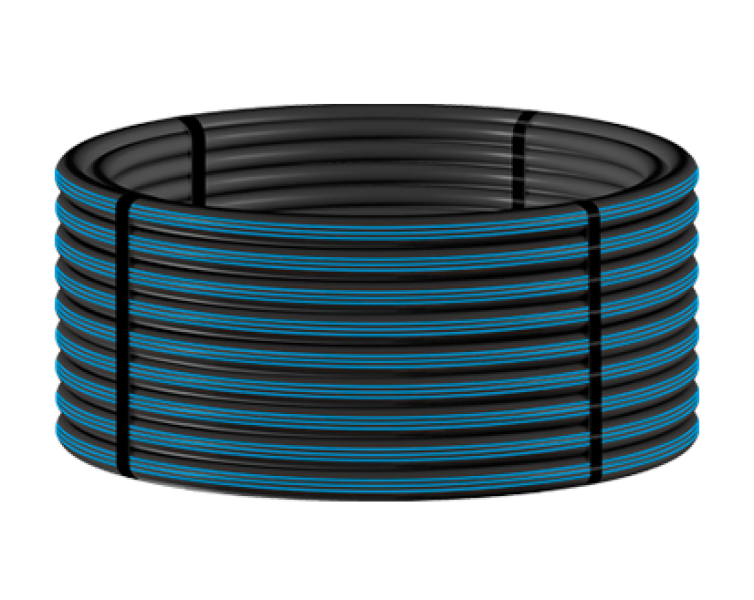 Blackline PN16 PE100 Pressure Pipe
Code:
3500 BTS
BLACKLINE PN16 is a metric pipe made from PE100 high performance polyethylene (HPPE) to international standards. Iplex BLACKLINE PN16 has been specifically developed to work in higher pressure situations such as occur on steeper country. Together with PLASSON compression fittings, BLACKLINE PN16 offers the farmer a new flexibility in design choice.
Other benefits include:
Consistent 16 Bar Pressure rating
Bloat resistant
Complies with AS/NZS 4130:1997 "PE Pipes for Pressure Applications"
ENQUIRE NOW
Efficient
Coiled pipe is more efficient to install on farm.

High Performance
Reliable and economical system that has a constant 16 bar pressure rating across the range of pipe diameters.

Bloat Treatments
BLACKLINE PN16 is suitable for use with in-line bloat dispensing systems.

Fittings Compatibility
Connects easily to other pipe systems through the use of BSP threaded fittings or a PLASSON Universal Coupling (code 2512).

Complete Solution
Blackline PN16 build a total system when used with PLASSON compression fittings.
Tough, Long Life
BLACKLINE PN16 is made from tough medium density polyethylene.

Instant Identification
The three permanent blue stripes on BLACKLINE PN16 ensure instant identification.

High Quality
Pipe is manufactured and tested to AS/NZS 4130:1997 - "PE Pipes for Pressure Applications".