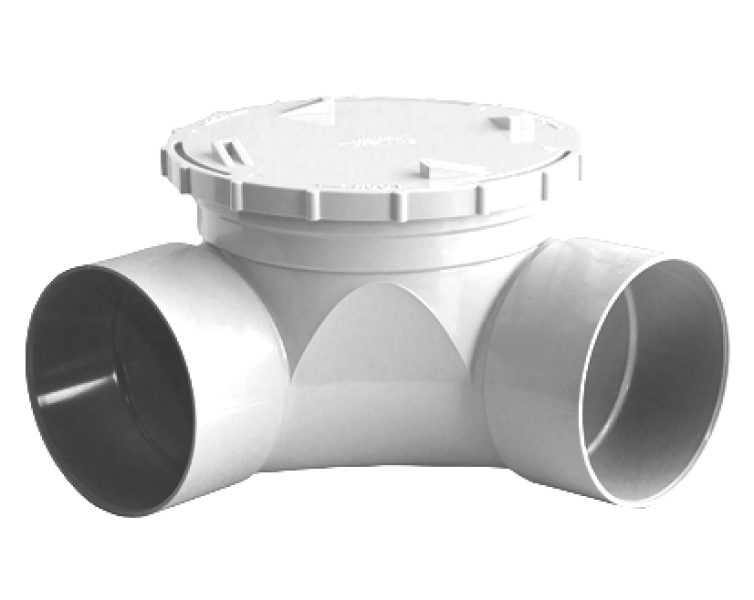 Stormfit PVC-U Stormwater Access Bend Solvent Cement Joint F&F
Code:
103
Stormwater fitting used for changing direction in a buried pipeline, which has a removable access hatch for clearing blockages inside the pipe, or introducing test equipment.
Made from quality PVC-U
Connects using Solvent Cement
ENQUIRE NOW
Flow capacity
Extremely smooth bores, precision joints, and lack of internal projections encourage flow capacity over the total life of the
system.
Flammability
PVC-U does not support combustion.
Non-conductivity
PVC-U is a non-conductor of electricity, and is therefore not subject to galvanic or electrolytic action.