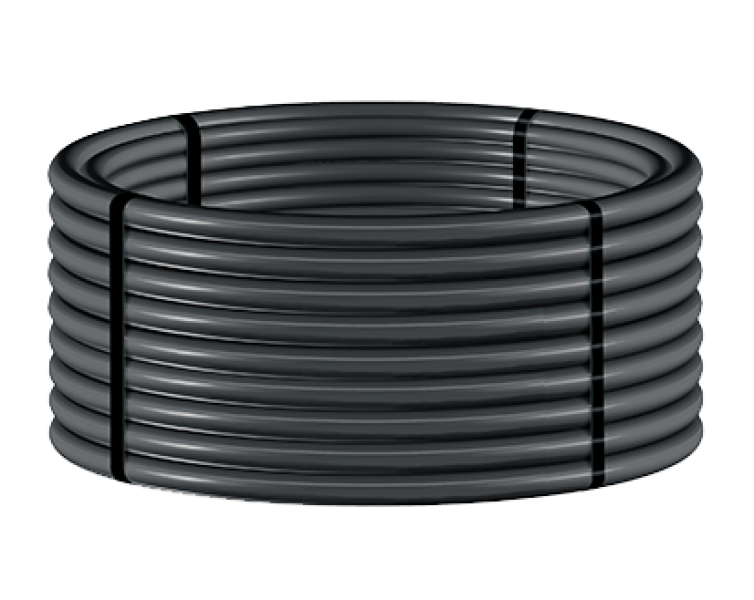 Rural Black PE100 Pressure Pipe
Code:
340
Rural Black is a metric pipe made from flexible PE100 high performance polyethylene to international standards. Iplex Rural Black is a reliable, economical system which maintains a consistent pressure rating across a range of pipe diameters. Other benefits include:
PE100 is lightweight, strong and flexible and a popular material for rural water supply
Coiled pipe is more efficient to install on farm
12.5 Bar pressure rating
Suitable for in-line bloat treatment systems
Rural Black uses the technically superior Plasson range of compression fittings
ENQUIRE NOW
Reliable Performance
Reliable and economical system that has a constant 12.5 bar pressure rating across the range of pipe diameters.

Structural pipe work
Available in straight 6-metre lengths in diameters 32mm, 40mm and 63mm for ease of forming pipework around tanks, troughs and farm buildings.

Bloat Treatments
RURAL BLACK is suitable for use with in-line bloat dispensing systems.

Fittings Compatibility
Connects easily to other pipe systems through the use of BSP threaded fittings or a PLASSON Universal Coupling (code 2512).

Total System
RURAL BLACK when used with PLASSON compression fittings builds a total system.

Durable
RURAL BLACK is made from tough high performance polyethylene.

Comprehensive
RURAL BLACK is available in three different coil lengths ( 50, 100 and 200 metres) 32mm, 40mm & 63mm RURAL BLACK is also available in 6-metre lengths for straight pipe connections to tanks & troughs.

High Quality
Pipe is manufactured and tested to AS/NZS 4130:1997 - "PE Pipes for Pressure Applications".