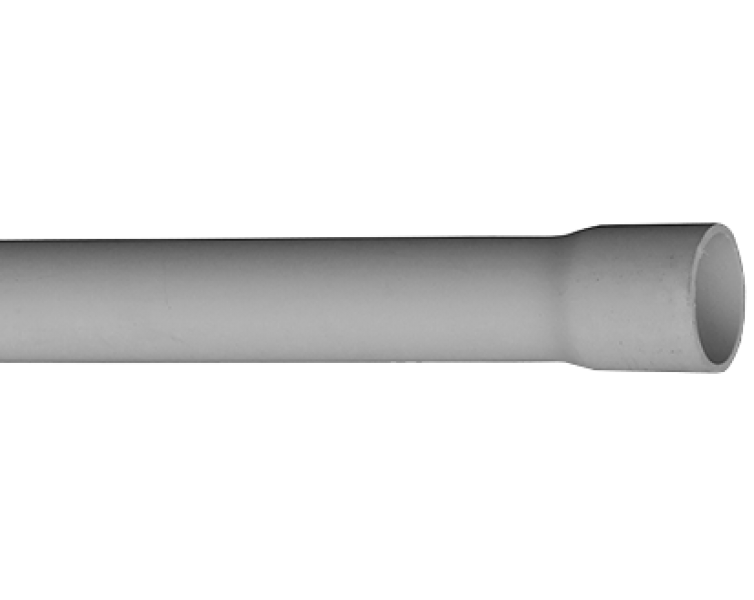 PVC-U Rigid Electrical Solar Conduit Heavy Duty
Code:
2800 HD
Heavy Duty PVC-U solar conduit is suitable for photovoltaic (PV) panel installation and meets the standards required for photovoltaic (PV) arrays AS: NZS 5033.
It is rated Heavy Duty as defined in AS/NZS 2053.1 or AS/NZS 61386.1, formulated for UV resistance compliant with AS/NZS 61386.1 and marked with the letter "T" and the word "SOLAR" indicating suitability for long term outdoor applications exposed to direct sunlight (AS/NZS 5033).
Made from quality PVC-U
UV Resistant
100% recyclable
Heavy Duty solar conduit possesses a thicker wall to meet special impact needs. Solar conduit is grey in colour and is available in 4m socketed lengths in diameters ranging from 20mm to 32mm.
ENQUIRE NOW
Strength and Durability
Impact, corrosion and compression resistance provides an electrical cable protection solution with long term life.
Flexibility
Flexible enough to be bend by hand, yet tough enough to withstand crushing and breaking.
Easy to install
PVC-U conduits have an integral socket for solvent cement jointing.