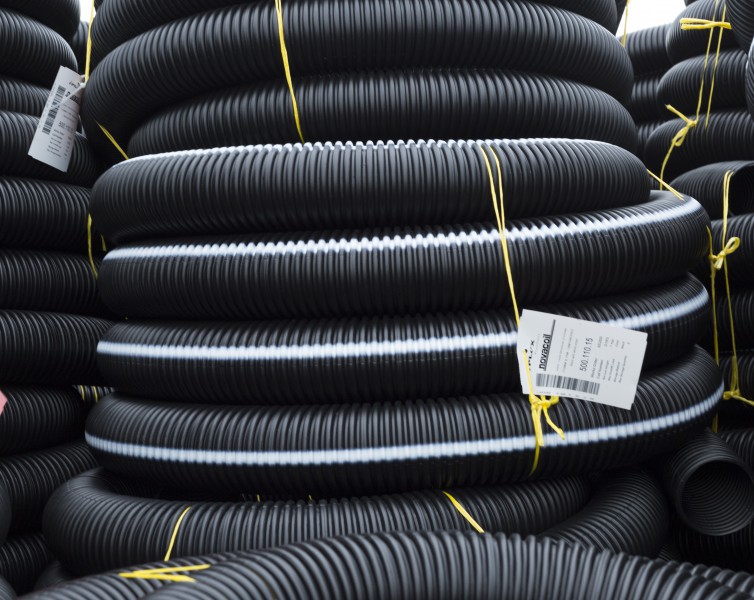 Novacoil Single Wall Corrugated Bore PE Land Drainage Pipe - unpunched
Code:
500
NOVACOIL is a single wall corrugated high density polyethylene duct pipe.
NOVACOIL is the unslotted version of NOVAFLO™.
ENQUIRE NOW
Economical
NOVACOIL's single wall construction, light weight and ease of installation, makes this product the cost effective choice for land drainage.

Reliable
NOVACOIL has a long track record of being a quality product in New Zealand.

Durable
NOVACOIL is made from tough high density polyethylene.

Flexible
NOVACOIL single wall corrugated construction gives it excellent flexibility and strength.

Versatile
NOVAFLO™ and NOVACOIL's diameter and coil size range, together with a range of compatible fittings, provide drainage solutions for a wide range of situations.

Compatible
NOVAFLO™ and NOVACOIL are compatible with the NEXUS™ range of pipe as well as a number of PVC pipeline products manufactured by Iplex Pipelines.

Quality
NOVAFLO™ and NOVACOIL are manufactured in New Zealand by Iplex Pipelines using a Quality Management System accredited to AS/NZS ISO 9001:2008

Visible
NOVAFLO™ and NOVACOIL are colour coded for easy identification.