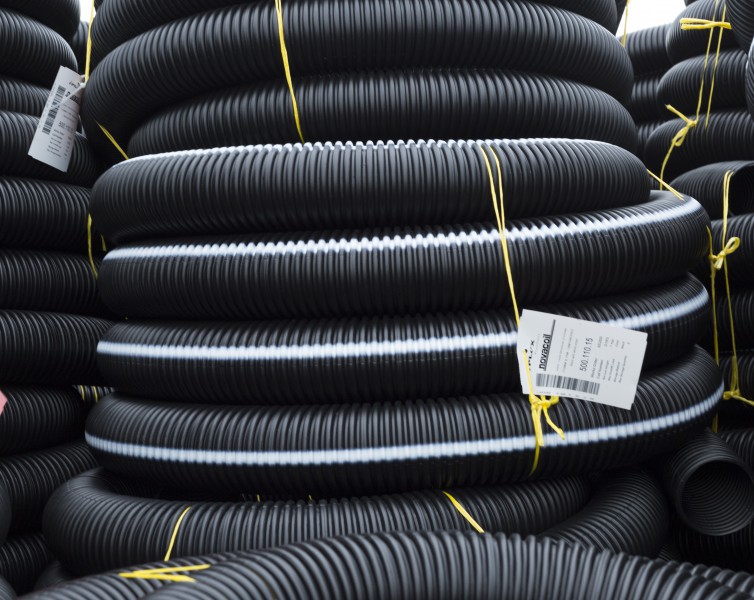 Novacoil Single Wall Corrugated Bore PE Land Drainage Pipe - unpunched
Code:
500
NOVACOIL is a single wall corrugated high density polyethylene land drainage pipe. NOVACOIL has been a leading brand name in the rural New Zealand land drainage market for over twenty years. During this time farmers have learned to rely on this quality product for delivering excellent drainage results. Benefits include:
Improved soil structure
Larger root systems
Better fertiliser uptake and reduction in surface pugging
NOVACOIL is the unslotted version of NOVAFLO™.
ENQUIRE NOW
Economical
NOVACOIL's single wall construction, light weight and ease of installation, makes this product the cost effective choice for land drainage.

Reliable
NOVACOIL has a long track record of being a quality product in New Zealand.

Durable
NOVACOIL is made from tough high density polyethylene.

Flexible
NOVACOIL single wall corrugated construction gives it excellent flexibility and strength.

Versatile
NOVAFLO™ and NOVACOIL's diameter and coil size range, together with a range of compatible fittings, provide drainage solutions for a wide range of situations.

Compatible
NOVAFLO™ and NOVACOIL are compatible with the NEXUS™ range of pipe as well as a number of PVC pipeline products manufactured by Iplex Pipelines.

Quality
NOVAFLO™ and NOVACOIL are manufactured in New Zealand by Iplex Pipelines using a Quality Management System accredited to AS/NZS ISO 9001:2008

Visible
NOVAFLO™ and NOVACOIL are colour coded for easy identification.