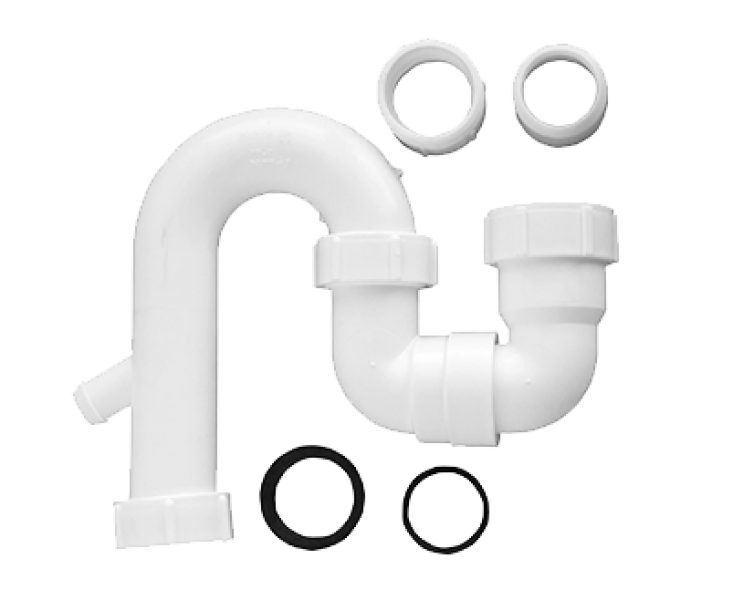 Uni-trap Waste Traps Combination S & P Trap (includes Adapta Kit)
Code:
162
A Polypropylene sanitary waste trap of combination S or P configuration to contain a water seal under a waste fixture (eg. sink/bath/basin/shower) to prevent back flow of sewer gases. Fitted with a dishwasher connection which must be activated by drilling out internally by the installer. Code 162.40.32 DW includes the trap and an optional adapter kit to convert from 40mm to 32mm. The adapter kit is available separately as code ADAPTA KIT.
Ideal for replacement
Light weight
Plastic construction
ENQUIRE NOW
Ideal for Replacement
Available in standard sizes and can be used in various types of outlet pipes.

Plastic Construction
Made from high grade polypropylene.

Easy Installation
Lightweight and easy to install. No special tools are required; push to connect.

Certified
Watermark approved.