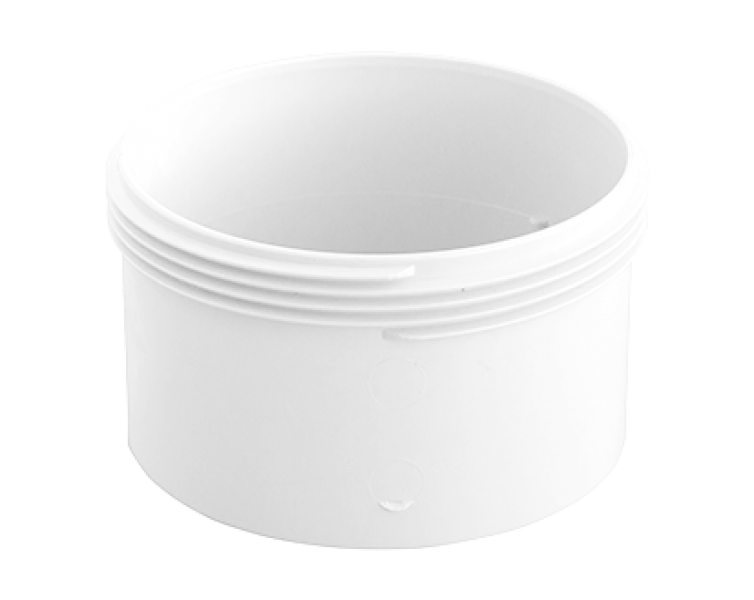 Stormfit PVC-U Straight Coupling Solvent Cement Joint F&F
Code:
710
Stormwater fitting with female joint sockets on both ends for connecting two pipes together , and which has an internal central "register " to center the coupler on the joint.
Code 710.90 has an external thread on one socketed end to accept a code 736C.90 threaded cap as an option.
Made from quality PVC-U
Connects using Solvent Cement
ENQUIRE NOW
Flow capacity
Extremely smooth bores, precision joints, and lack of internal projections encourage flow capacity over the total life of the
system.

Flammability
PVC-U does not support combustion.

Non-conductivity
PVC-U is a non-conductor of electricity, and is therefore not subject to galvanic or electrolytic action.