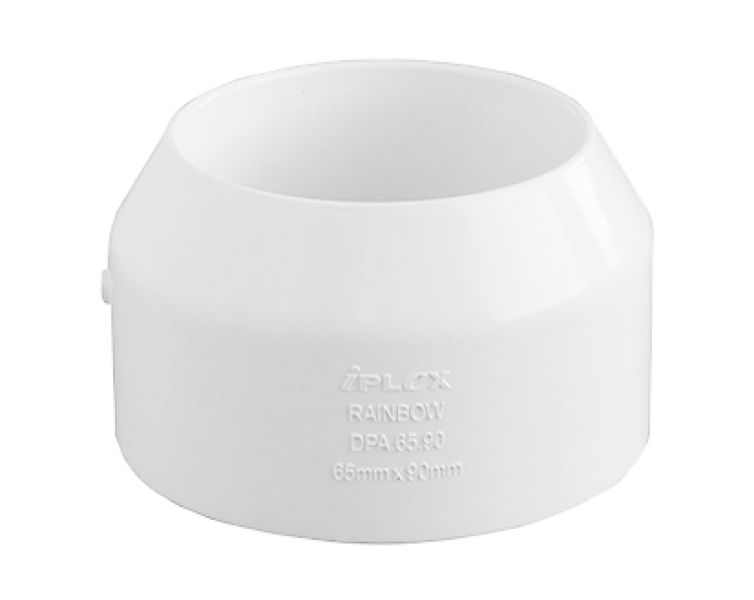 Rainwater System Downpipe Adaptor 65mm & 80mm Solvent Cement Joint Female & Female
Code:
DPA
White PVC adapter reducing coupling for connecting 90mm OD PVC-U Stormwater pipe to either 65mm or 80mm white PVC downpipe.
ENQUIRE NOW
Choice of Appearance
Choice of appearance (internal or external brackets).

Efficient Shape
High front cover-up profile.

Ideal for Replacement
Compatible for 65mm and 80mm downpipes.
Certified
Meets Standards - BS 4576 (where relevant).