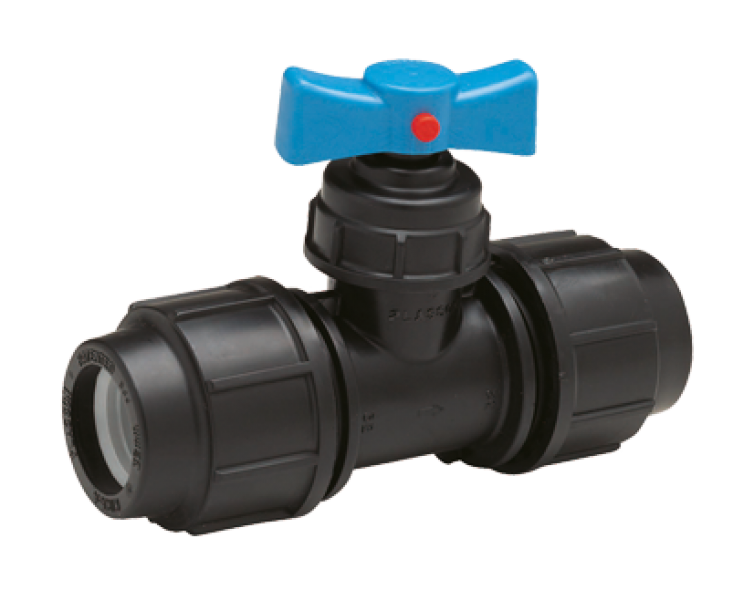 Plasson Compression Stopcock 16 Bar
Code:
2741
The Plasson Compression Stopcock is a globe valve which provides incremental fluid flow control in 20mm – 32mm pipework.
ENQUIRE NOW
Direct connections
Provides direct connections to GREENLINE, REDLINE™, RURAL BLACK and 20mm and 25mm ALKATHENE™ pipe.

No Leaking
No more leaking threaded joints.

Cost effective
Additional threaded adapters are no longer needed to connect valve to the pipe.